Map, 2016
Mapa representa um caminho desorientado, um labirinto de fragmentos desordenados. Diferentes elementos estão espalhados na pintura, juntamente com as quatro rotas das viagens de Cristóvão Colombo à América Central.
Impressão, carvão, óleo, papel, erva, plástico e spray em aço
380 x 130 x 55 cm
Coleção Casa Niemeyer, Casa de Cultura da América Latina, Universidade de Brasília.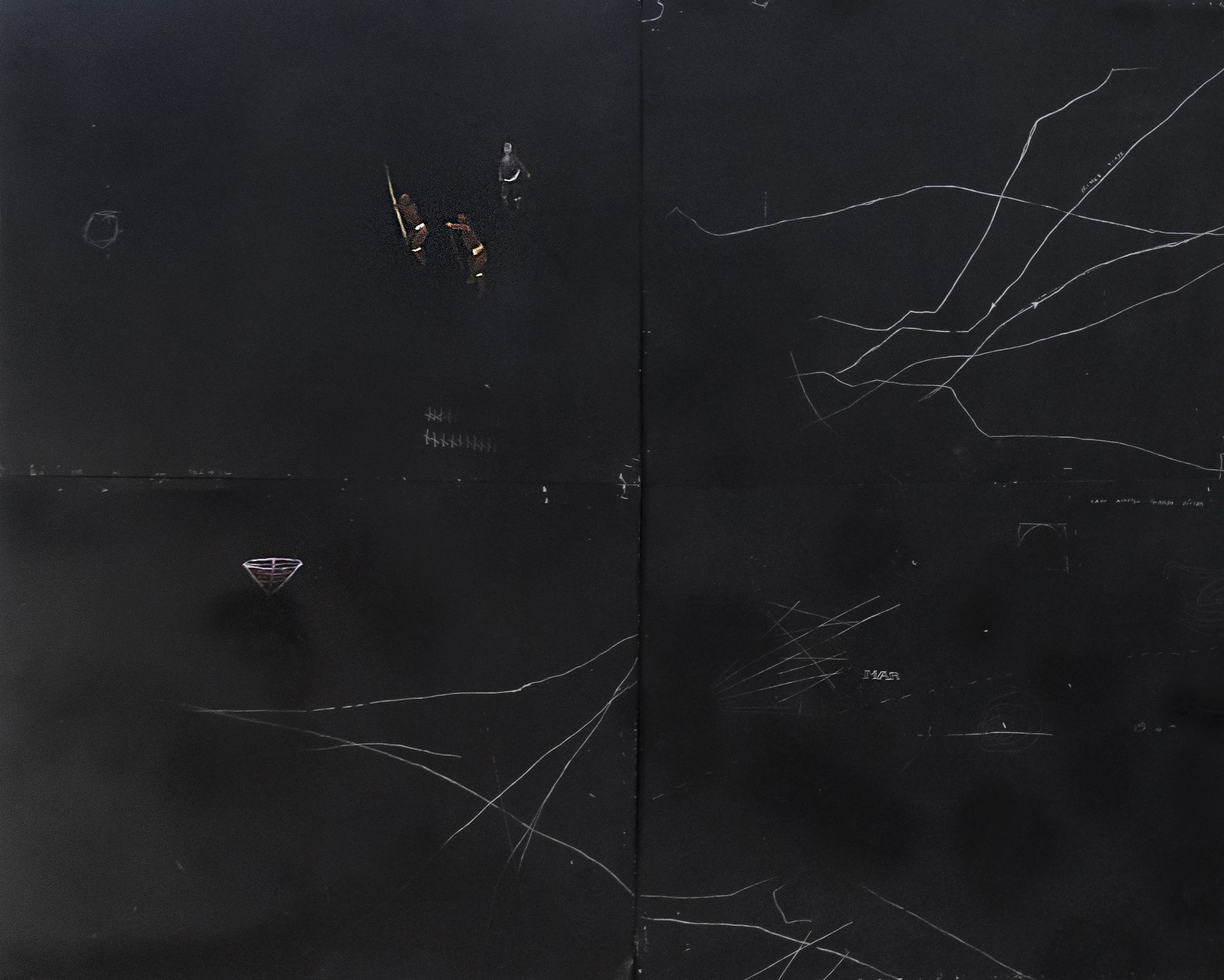 Map, 2016
A map confused into disorientation, Map represent as a labirynth of fragments taken out of order. Different elements are scattered in the painting, along with the four routes of Christopher Columbus' travels to Central America.
Print, charcoal, oil, paper, weed, plastic and spray on steel 380 x 130 x 55 cm